City Government Offices
City Administrator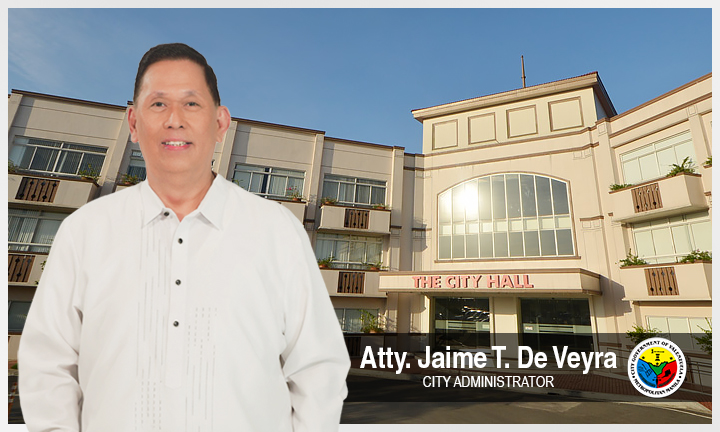 OFFICE HEAD
:
Atty. Jaime T. De Veyra
MOBILE NUMBER
:
OFFICE NUMBER
:
8352-1000 local 1146 / 1210
EMAIL ADDRESS
:
OFFICE ADDRESS
:
3rd Floor, Executive Building,
New City Government Complex
MacArthur Highway, Barangay Karuhatan,
Valenzuela City, Philippines 1440
The City Administrator assists the Mayor in the management and administration of the City Government of Valenzuela. He develops plans/programs and strategies and implements the same particularly those which deal with the management and administration of related programs and projects of the City.

He assists the City Mayor in supervising, coordinating and monitoring programs and activities of the different agencies of the City down to the barangays. He recommends to the City Mayor operating systems and procedures to streamline and upgrade the local government organization.

The City Administrator is also responsible in providing directions in personnel management. He coordinates with related national government departments or agencies as well as other LGU's in the metropolitan area, and outside private institutions in matters which are in the nature of public concern and service.

He performs all other powers and duties as enunciated in Article 10, Section 480 of the Republic Act 7160 otherwise known as the Local Government Code.

He serves as the Mayor's principal advisory, monitoring, and coordinating arm relative to the general operation and financial administration of the City.